Hotpot AI
Create professional graphics and photos with AI.
Visit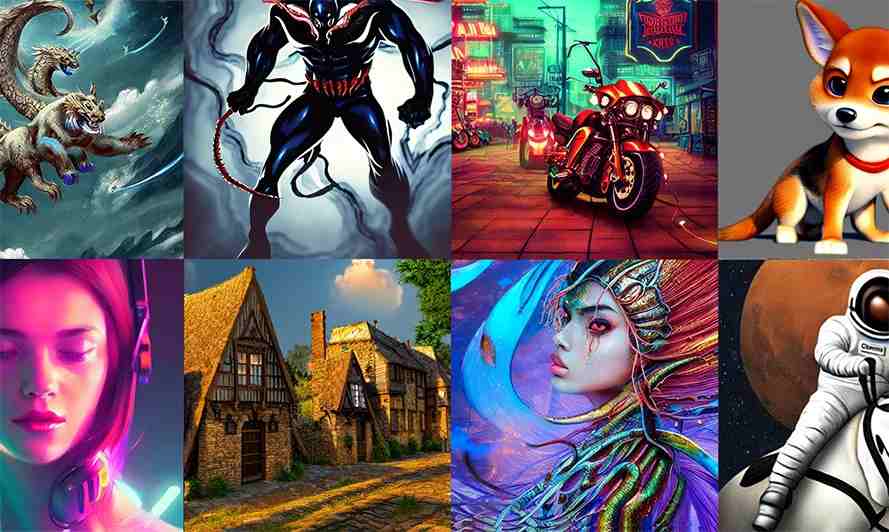 About the Hotpot AI Tool
About Hotpot AI
Hotpot AI is a powerful graphic and art generator that uses artificial intelligence algorithms. It offers various AI tools to edit, recolorize, resize, or modify images in various manners. It is an innovative text-to-art generator that uses NFT algorithms to generate art. The tool has a drag-and-drop interface for beginners. It offers several customizable templates for users to generate art faster.
Hotpot AI is a cloud-based platform that instantly generates art and edits images. It also offers an in-built integration with ChatGPT to interact with the platform. Apart from the image editing AI tool, it offers game generation and writing tools.
| | |
| --- | --- |
| Official Website | https://hotpot.ai/ |
| Company Name | Hotpot AI |
| Launch Date | Unknown |
| Category | Art generation tools |
Hotpot AI Features
Hotpot AI offers various image and art generation features that help create art faster. Some of the best functionalities of this tool include the following:
It has an inbuilt text-to-art generator that converts users ideas into artwork.
It allows users to upscale art and photos.
Users can recolorize photos, enhance faces, and restore old images.
It offers background removal.
Users can remove unwanted objects from any image.
Users can customize images according to their preferences.
It generates art and images in various styles and formats.
It provides editable templates for users to create graphics, mockups, and other designs.
Hotpot AI Use Case – Real-World Applications
Hotpot AI is a helpful tool for creating art or editing photos. The tool can be used for the following purposes:
Content creators can use the tool to generate content for their social media platforms.
Graphic designers can use the tool to create stunning graphics for their clients.
Marketers can use the tool to create ad copies for their company.
Artists can use the tool to turn their ideas into mesmerizing visuals.
Hotpot AI Pricing
Hotpot AI is a paid tool. It offers various pricing options based on the feature you want to use and the credits you need to purchase. The platform has pay once, monthly payment, and yearly payment options. You can purchase credits using any of these plans. The cost varies depending on the number of credits you purchase; it starts at $12 for 1000 credits.
FAQs
Does Hotpot AI generate watermark-based art?
Hotpot AI generates watermark-free images for paid subscribers. It removes the watermark from the images and allows you to use the art or image for commercial purposes. But this feature is only accessible to paid users.
Can I use Hotpot AI on my mobile device?
You can use Hotpot AI on your mobile phone or tablet. The platform is optimized for mobile devices. However, it is accessible through the online website since it doesn't have a mobile application.
Can I process multiple photos simultaneously using Hotpot AI?
Hotpot AI supports batch image processing. Using this feature, you can edit and process several photos at a time. It saves you time and gives you faster results with fewer efforts.
Can I use Hotpot AI to generate art for commercial use?
You can use Hotpot AI to generate art or images for commercial purposes. However, the tool has certain limitations on how you use the art and share it online. Read its commercial usage policy page for more details.
Is there a free Hotpot AI plan?
Hotpot AI offers a free plan for users who cannot afford the paid plans. The free plan offers watermark-based content and limited features. You can use this plan to explore the platform and upgrade to a paid one later.
Hotpot AI is a revolutionary image and art generator. It helps artists, designers, and content creators generate art faster using its AI tools. The platform also offers writing tools for writers to boost their skills.